5 Tips for Onboarding New Employees Virtually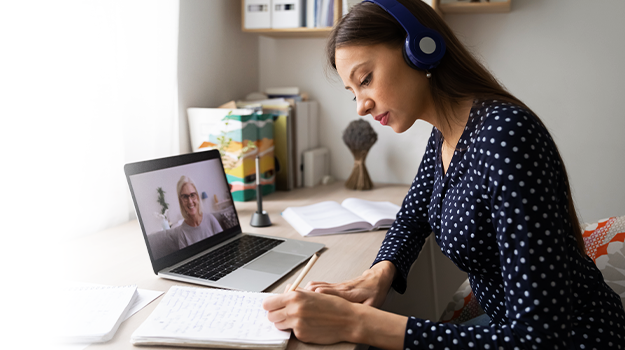 Many organizations have been working remotely during the pandemic, and some have decided to incorporate work-from-home policies permanently, on either a full or part-time basis.
The pandemic has also made more companies open to hiring remote workers, and there is a unique challenge that comes with onboarding new employees virtually. How can virtual onboarding be done effectively?
Here are 5 tips to make it a smooth, pain-free process for you and your new employee.
1. Be prepared
When it comes to onboarding, most of the work is before their start date!
You will likely set up a virtual morning meeting with your new employee sent to their personal email account, as they will not yet have accessed their work email. From here you will be able to provide them all the links, accounts and passwords they will need to set up their new systems.
Ensure that all accounts have been set up beforehand so that they can hit the ground running.
2. Provide a detailed schedule
It's easy to feel adrift in a new work environment, and that be felt even more so when you are working remotely. It helps your new employee feel confident if you provide them a structured, detailed schedule right from the start so that they have clear expectations for the first few days. You absolutely do not want them sitting at home thinking "now what?"
3. Set up meetings
Their onboarding schedule should include one-to-ones with team members, managers, direct reports as well as team meetings.
You cannot rely on the watercooler to allow fortuitous meetings with colleagues. Provide scheduled opportunities for your new employee to meet their team members, other team leads, managers, etc. so that they can begin to get a clear picture of the people within your organization.
An initial introductory meeting paves the way for new employees to feel comfortable reaching out to someone they have never met – which can feel even more awkward in remote work environments. This will foster a more collaborative online work environment. Work will be more productive if they know who to ask for particular things.
Additionally, provide an organizational chart ahead of time, so that they know who is who and go meet people with a bit more clarity on their position.
4. Frequent communication
It's important to set the example with communication from yourself and team members to encourage active, spontaneous communication. Depending on the role they are in, encouraging more online chat (as opposed to emails) can lead to increased productivity. Also, maybe even more importantly, it fosters the sense of a "team" feeling, even if they are remote. This can be critical to employee retention. As a new employee it can be difficult to initiate conversation, work related or otherwise, so set the example yourself, as well as encourage colleagues to reach out to ensure they feel adequately supported and welcomed.
5. Welcome gift
Speaking of welcome – consider sending a welcome gift to new employees, even before their start date. It could be as simple as a company-branded mug, notebook, or a box of treats with a personalized note, but it goes a long way to make a new employee feel welcome and valued. A welcome gift will give them that new job excitement that might otherwise be missing as a remote worker.
Remote work can provide a few challenges but ultimately you are aiming to provide a seamless onboarding experience that enables your new employee to be productive as quickly as possible, while feeling valued and supported throughout.